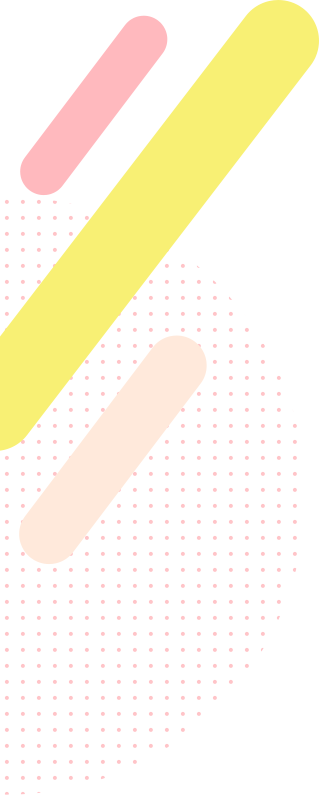 Visitor
After registration,please print out your admission pass send by email on A4 size paper and bring it with you on the day.
Visitor registration
Pre-registration

Pre-registration will be available
Group Visitors to MOBAC SHOW 2023

if you come with group of more than 10 people. registration of group visitors will be available.
Features
Feature 01

A variety of demonstration stages.

Feature 02

Contribute to problem solving with the highest level of quality and reliability.

Feature 03

Attractive wide range of proposals to meet user needs.

Feature 04

A stage full of the latest information "MOBAC Seminars".

Feature 05

A wide variety of topical events.
Exhibits
A "Must" for Persons Related to the Food Industry
MOBAC SHOW, which has conventionally been an exposition mainly covering machinery, has now outgrown to be a comprehensive specialty show extensively covering raw materials, sub-materials, new products, marketing information, etc., in addition to food machinery.
Wide and multi-phased information will be provided in the range from rationalization in production sites for bakery and confectionery products and development of new stores or shops up to building of new business sectors.
You are invited to the SHOW by all means.
Emphasized 3M "Machinery, Materials and Marketing are key words,
Exhibits:

Bakery Machines
Confectionery Machines
Food Processing Machines
Flour Mills
Packaging Machines
Bakery Equipment
Cooking Equipment
Freezers & Refrigerators
Installations for Stores and Shops
Commodity Distribution Equipment

Row Materials and Food ingredients
Frozen Dough
Packaging Materials & Şub materials
Analytical and Testing Equipment
Energy Supply
Equipment for Safety and Hygienic Control
Information Processing Equipment and Related Software
Plant Construction
Technical Books
Other Food-related Equipment, Installations, Implements
Outline
The 28th MACHINERY, MATERIALS, MARKETING OF BAKERY AND CONFECTIONERY SHOW
(MOBAC SHOW 2023), the only specialized general exhibition in Japan for the bakery and confectionery industries, is going to be held.
The show was held 27 times in the past, being highly rated in Japan and abroad as a business show, in which machinery, equipment, tools, raw materials, and sub-materials necessary for bakery and confectionery industries are exhibited together.
Please take part in MOBAC SHOW.
Name

MOBAC SHOW 2023
The 28th MACHINERY, MATERIALS, MARKETING OF BAKERY AND CONFECTIONERY SHOW
Objectives

It is object of MOBAC SHOW 2023 to promote development of new technologies and new products through the show dedicated to bakery and confectionery machinery, raw materials and sub-materials, packaging machines, other equipment and tools related to bakery and confectionery, other food processing machinery all indispensable in the bakery and confectionery industry as well as to provide a place for exchanging information on the needs of the market to thereby contributing to the development of food industry and betterment of food culture.
Site

JAPAN BAKERY AND CONFECTIONERY MACHINERY MANUFACTURERS' ASSOCIATION
MOBAC SHOW 2023 COMMISSION
Tatsu Bldg, 1-18-2, Ginza, Chuo-ku, Tokyo, 104-0061, Japan
E-mail:mobac@jbcm.or.jp
Dates

February 28 (Tue) - March 3 (Fri), 2023 for 4 days.
Opening Hour

10:00 - 17:00
Site

Makuhari Messe 4,5,6,7,8 Halls
Scale

34,292㎡ exhibit areas
Admission

Free (Pre-registration required)
Sponsors

Ministry of Economy, Trade and Industry(METI), Japan External Trade Organization (JETRO), All Japan Federation of Bakers Associations, Japan Baking Industry Association, The Council for Promotion of Bread as Staple Food, All Japan Association of Confectionary Manufacturers, The Federation of Japan Confectionary Associations, etc.
Pre-registration For Group Visits
Conditions
Group registrations is limited to applications of 10 or more people.
If There are less than 10 people, please pre-register for individual visit.
Applications deadline:February 14,2023.
Venue
■

Makuhari Messe

2-1 Nakase, Mihama-ku, Chiba-shi, Chiba 261-0023 Japan
Tel. 043-296-0001
Venue access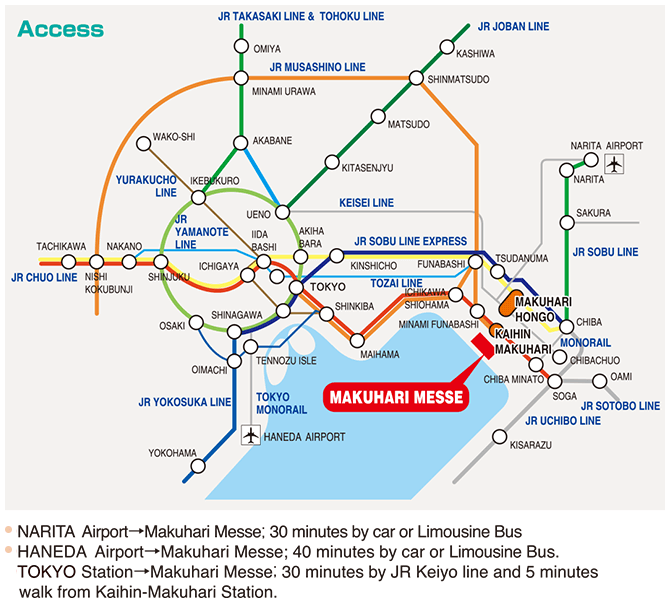 By Train
Approx. 30 minutes from Tokyo Station or 12 minutes from Soga Station to Kaihim Makuhari Station on the JR Keiyo Line. 5 minutes walk to Makuhari Messe.
Approx. 40 minutes from Akihabara Station to Makuhari Hongo Station on the JR Sobu Line. 15minutes by bus to Makuhari Messe.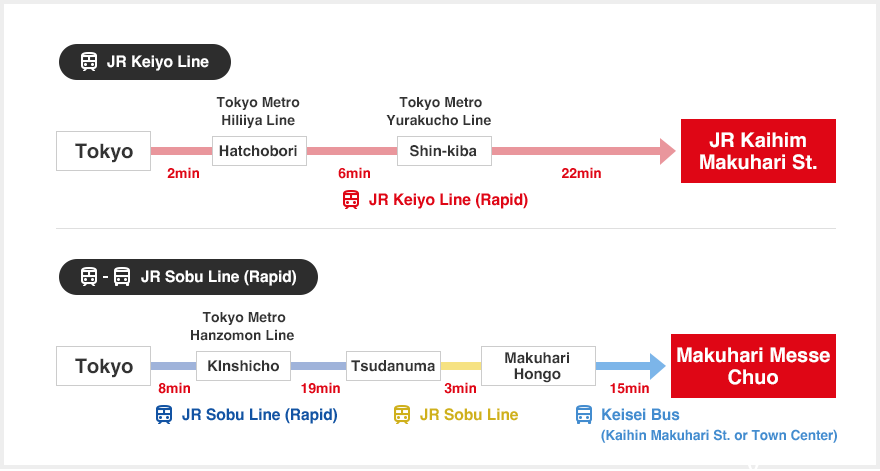 Exhibitors Information
Title

MOBAC SHOW 2023
The 28th MACHINERY, MATERIALS, MARKETING OF BAKERY AND CONFECTIONERY SHOW
Dates

February 28 (Tue) - March 3 (Fri), 2023 for 4 days.
Site

Makuhari Messe 4,5,6,7,8 Halls
Fees

Indoor 8.82㎡(2.97m x 2.97m).
319,000 Yen (Inclusive 10% Consumption Tax)
Applications

(1) Deadline

Applications will be accepted between February 1(Tue) and August 31(Wed) 2022. However, applications will be closed prior to the final deadline in the event that all booths are booked.

(2) Form

The necessary information should be entered in the product display application form attached PDF file. Overseas Exhibitors see below*.

(3) Fees

An application fee of 50,000 Yen per booth is payable at the time of application.(Receipts will not normally be issued in the case of bank transfers.)

(4) Acceptance

The organizer may defer or decline the acceptance of goods for display.The organizer will not be bound by the requests stated in the application form.

(5) Formal Application

A formal application will be regarded as having been made when the application form and application fee are received by the organizer.

(6) *Overseas Exhibitor

As formal documents are required in Japanese as the official language, overseas exhibitors are requested to apply through their governmental missions in Japan or a Japanese private company whom they have a contract with.
Display
Contract

(1) Period

Display contract formalities will be completed in the period from October 1(Sat) to October 31 (Mon), 2022.

(2) Signing

a) The organizer will provide the applicant with two copies of a contract specifying booth allocations. The applicant must sign both copies and return them to the organizer by the final date specified in (1), together with payment for the balance of booth fees (the amount after deducting the application fee). The organizer will sign both copies and return one copy to the applicant, thereby formally concluding the contact.
b) The applicant acquires the right use a booth on conclusion of the display contract.
Cancellation and
Contract
Dissolution

(1) Request for the cancellation of applications and the dissolution of the contract will not be accepted as a rule.
(2) Exhibitors must notify the organizer in writing in the event that a display has to be cancelled due to unavoidable causes.
(3) Application fees and display fees will not be refunded in the event that an exhibitor cancels a display or dissolves the display contract.
Display payment
should be
transferred to

MUFG Bank, Kyobashi Branch, Account, No.0130339 Japan Bakery and Confectionery Machinery Manufacturers' Association.
Fittings, Power, etc.
Basic Booth Fittings
Basic booth fittings to be provided by the organizer shall consist of rear and side walls and a booth number. The cost of fittings other than these basic items shall be borne by the exhibitor. Booth fittings must not exceed a height of 2.7m.
Indoor 8.82㎡(2.97m x 2.97m)
319,000 Yen (Inclusive 10% Consumption Tax)
*Booth will normally be aligned in single or double lines.
*Special booth arrangements with a maximum frontage of 15.38m will be available for users occupying 20 or more booths.
*Please note that it may not be possible to provide booths as requested in all cases.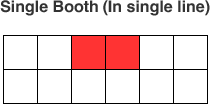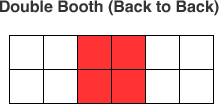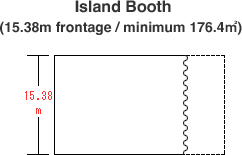 Electric Power

(1) All power costs shall be borne by the exhibitor.
(2) Applications: Exhibitors requiring a supply of electricity must apply to the organizer in advance and tender an "Application for the Supply of Electric Power" and a "Wiring Diagram" using the prescribed formats. Unless an application is made by the final deadline, it may not be possible to include the exhibitor's booth in the overall wiring diagram, making it impossible to supply power to the booth in question.
(3) Basic Power Supply Limit: The organizer will supply power for lighting, Product demonstrations, etc., up to the following limits (per booth) as per an application made by the exhibitor in accordance with the prescribed formats.
AC, 1-phase, 2-wire (3-wire): 100V / 50Hz / 1.3kw (total)
AC, 3-phase, 3-wire : 200V / 50Hz / 1.3kw(total)
(4) Electrical Installations and Costs.

a) The organizer will undertake to install main power supply lines to a point close to the booth and will provide switchboxes. However, where the same exhibitor will be using two or more booths, only one switchbox(per voltage type) will normally be installed.
b) The exhibitor will be responsible for the arrangement of electrical installations required to connect booth lighting and power lines to the main power lines supplied by the organizer in accordance with and subject to approval of the exhibitor's power supply application. The cost of such installations and payment for power used will be born by the exhibitor.

(5) Additional Power Main Installation Costs: When an exhibitor's power requirement exceeds the limits stipulated in (3), the exhibitor will be required to pay the cost of the installation of an extra power main in accordance with the following table.
Excess (Over and Above Max. Supply Limit)
Up to kilowatt: 6,600 Yen(3,300 Yen per additional 500W)
(6) Electric Power Charges: Power usage will be calculated at the rate of 60 Yen per kwH (as of November 2021, Exclusive 10% Consumption Tax) in accordance with wattage applied for, load and hours of use. This rate will be subject to change due to revision of electric power charge.
(7) Method of Payment: The costs of additional main power installation and power usage will be calculated according to the above rate and invoice issued to the exhibitor. Payment should be made to the organizer's office by the end of the show.
Primary lines (installed by organizer)
100V mains / 200V mains / Main switches
Secondary lines (installed by exhibitor) Lightings/ Outlets/ Other facilities Machineryl Other facilities
Switch board
Gas

In general, GAS will be the only form of gas available for heating purposes. A "Gas Application" must be lodged with the organizer in advance using the prescribed format, since it is necessary to obtain the approval of the five authorities. All costs incurred in connection with the installation of gas facilities and the cost of the gas itself shall be borne by the exhibitor.
Plumbing

Basic plumbing systems are provided in the pavilion. Exhibitors wishing to use these systems should forward a "Piping Installation Application" to the organizer in advance using the prescribed format. All installation costs and the cost of water usage shall be borne by the exhibitor.
Delivery and
Removal of
Exhibits

(1) All items must be delivered to the pavilion between 9 am and 5 pm February 26(Sun) to 27(Mon).
(2) All items must be removed from the pavilion between 6 pm and 10 pm on March 3(Fri) and between 9 am and 11 am on March 4(Sat).
Demonstrations

(1) Exhibitors may carry out demonstrations within their own booths or in specified areas, provided that prior approval is obtained from the organizer.
(2) Exhibitors conducting such demonstrations must comply with all instructions from the organizer in order to maintain safety.
(3) Approval will not normally be given for sales of processed foods.
Invitations
leaflet

Exhibitors will be provided with the required number of Invitation leaflet. Specify the number required on the application form.
Change of
Period

In the event that the show must be cancelled due to natural disasters, force majeures or other unavoidable circumstances, the organizer will not normally accept any liability with regard to any loss incurred by exhibitors as a result.
Organizer

Japan Bakery and Confectionery Machinery Manufacturers' Association
MOBAC SHOW 2023 Commission
Tatsu Bldg, 1-18-2, Ginza, Chuo-ku, Tokyo 104-0061, Japan
Tel: +81-3-6673-4333
Fax: +81-3-6673-4568
E-mail: mobac@jbcm.or.jp